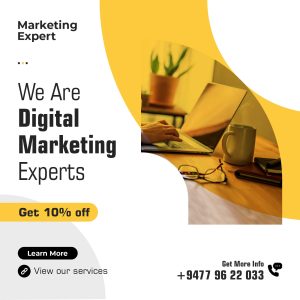 Our Services
Streamline and Simplify
Your Digital Needs
At One Place.
* Web Apps & Websites.
* Mobile Applications.
* Embedded System & IOT.
* Photography.
* Videography.
* Audiography.
* Graphic Designing.
* 2D Animation.
* 3D Modeling.
* Website Maintenance.
* Technology Consultation.
* Computer Services.
An Exceptional Place Fuelled by Passion and Excitement
By embracing year-over-year design approaches and harnessing creativity, we guarantee that your new website/app will not only captivate your audience but also make you professional. Our team is dedicated to staying ahead of the curve, constantly researching and implementing the latest trends and techniques to deliver websites/apps that leave a lasting impression. 
We craft visually stunning and purposeful designs that engage your audience and communicate your brand's message with clarity and impact. Whether it's a captivating logo, eye-catching illustrations, or compelling marketing materials, our team of talented designers leverages their expertise to bring your vision to life.
With a keen eye for composition, lighting, and emotion, our experienced photographers go beyond simply taking pictures. We strive to create captivating images that evoke a sense of authenticity and resonate with your audience. Whether it's product photography, event coverage, or lifestyle shots, we approach each project with creativity and professionalism.
Cutting-Edge
Advanced
Technological
Solutions Utilized
By harnessing cutting-edge software tools, we empower our team to deliver exceptional results for our clients. From robust project management systems to state-of-the-art design and development software, we employ the latest industry-leading technologies to streamline workflows, enhance collaboration, and achieve remarkable outcomes. With a deep understanding of these advanced tools and their capabilities, we stay at the forefront of the ever-evolving digital landscape, enabling us to deliver high-quality solutions that meet and exceed our clients' expectations.
Our Clients
We're going to
became partners
for the long run.
By understanding your unique vision and challenges, we align our strategies to support your growth. With open communication and a commitment to delivering exceptional results, we foster enduring collaborations that stand the test of time. As trusted allies, we walk alongside you, providing unwavering support on your journey to success.