JKPassword Pro
Your security partner On-The-Go. A simple easy to use and secure app to store all your passwords & personal details. No need to remember everything. Access your private details anywhere, anytime and any device. All your private data are with you in your palm.
Key Features and Functionalities:
Unlimited data entries
Various categories available
[Bank, Credit Card, Database, Driver License, Email, Insurance, Messenger, Online Accounts, Passport, Social Network, Software License and Wi-Fi password]
Password reset option
Data sharing option
Database backup and restore option
"Quick Access" menu
Task
Offline application to store sensitive user data with hidden password feature and sharing capabilities.
Strategy

Data Management, Performance Optimization

Design

UI/UX Design

Client

Application

Android Studio

Languages

Java

Integrations

Online Backup, Multi Device [Feature Update]
Open Project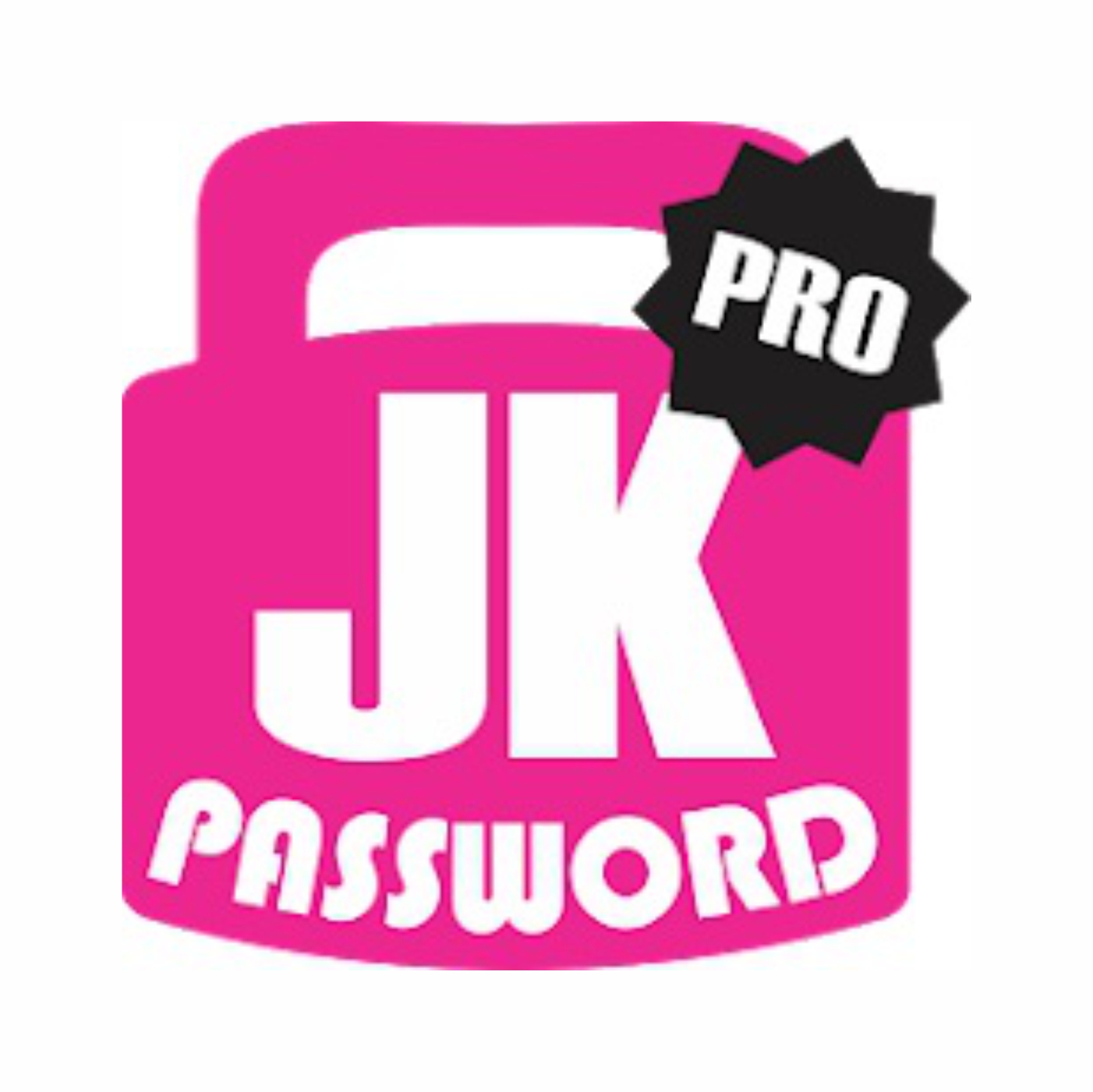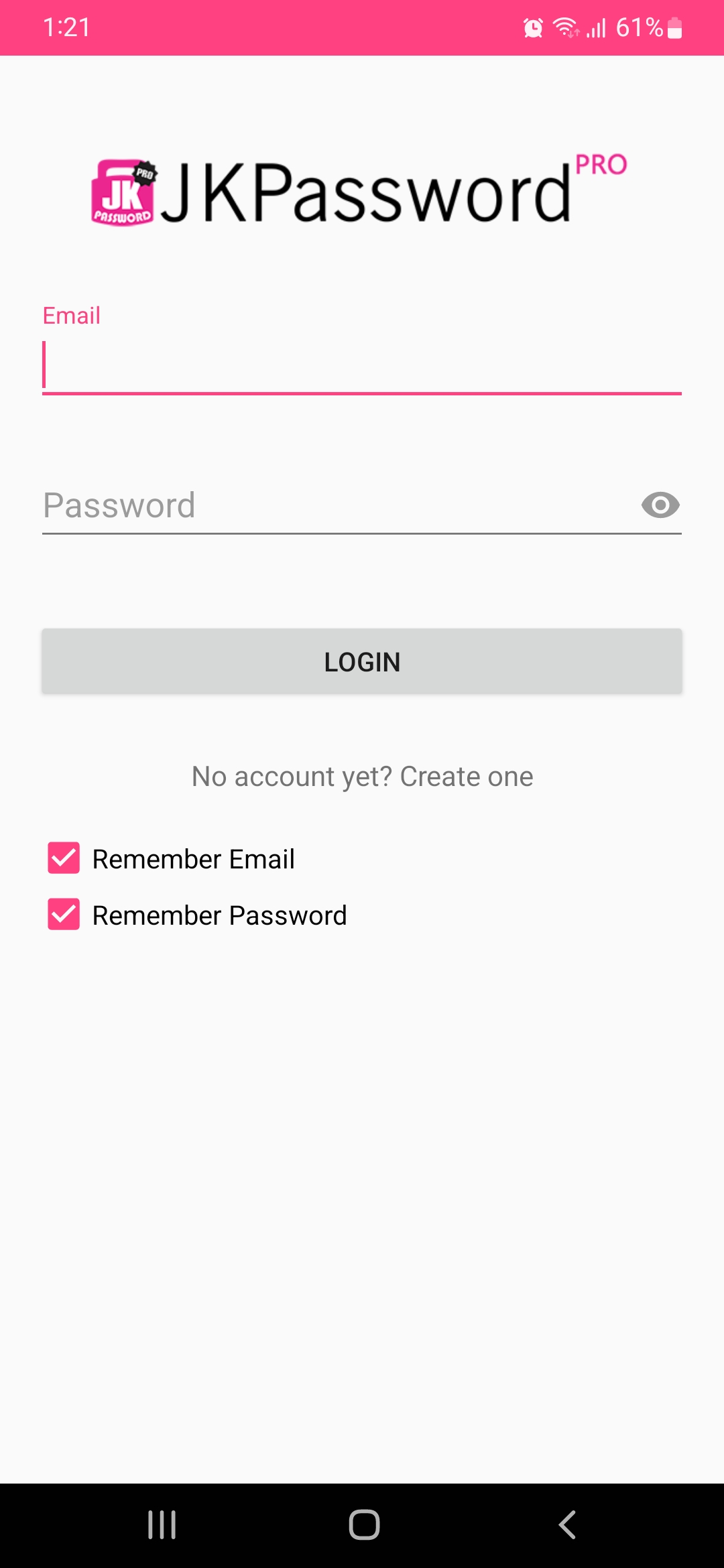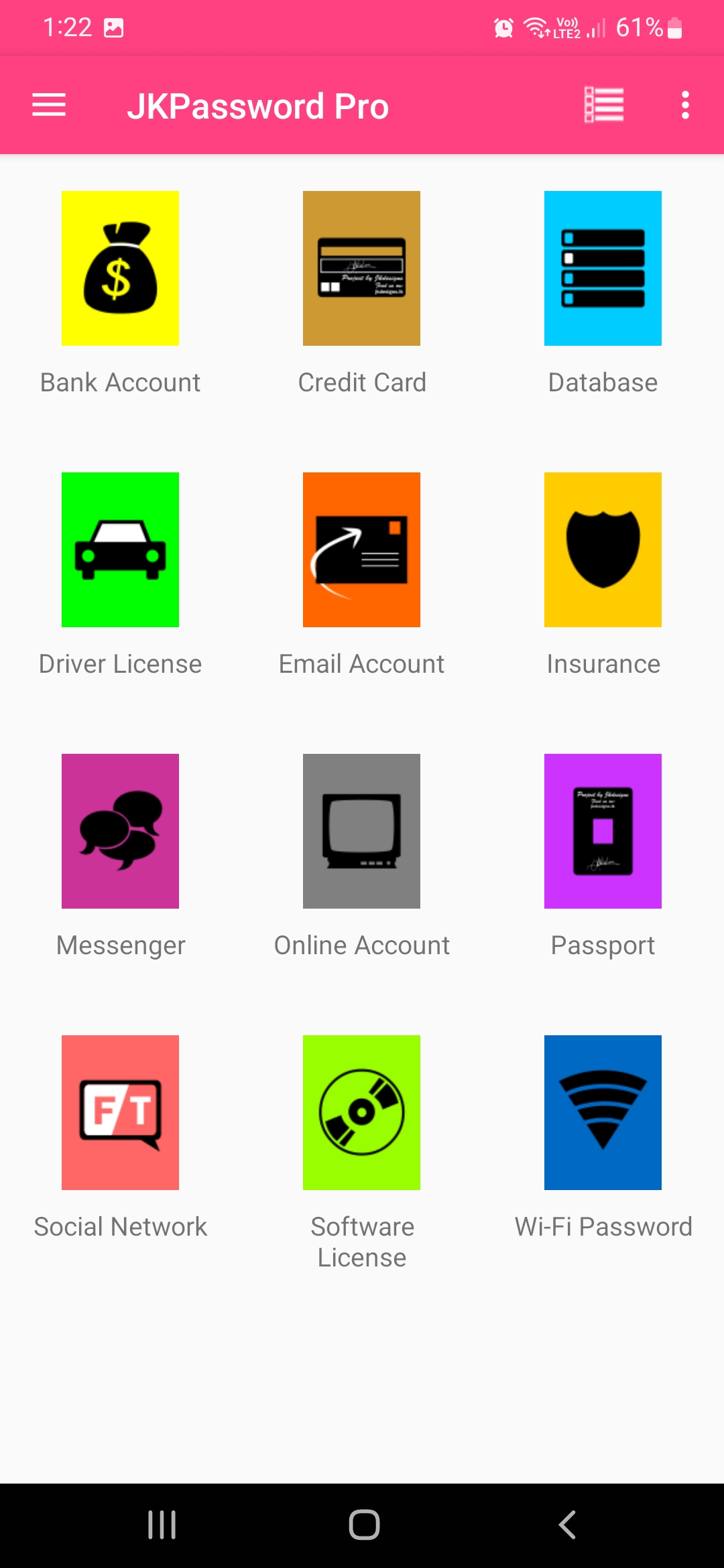 Let's Collaborate
Got a project?
We're a team of creatives who are excited about unique ideas and create amazing applications by crafting new ideas into technology.