Sparrow Multi Restaurant – Food Delivery
Sparrowlk is a Multi restaurant food delivery system developed using Laravel and Flutter frameworks. Using Sparrowlk, you can reinvent the way of food ordering and delivery system with its superb admin panel. With Sparrowlk's readymade and highly responsive mobile apps, you'll get a seamless user experience. Additionally we have developed header custom link navigation on the banners, Integrating Sri Lankan internet payment gateway and SMS gateway for website, admin panel & user mobile app.
Key Features and Functionalities:
Accurate Zone-based Business, Business Promotion
Admin Commission Feature, Multi Restaurant Support
Multilingual Support
Integrated Payment Gateways & SMS Gateways
Responsive Design and Cross-Browser Compatibility
Orders & Dispatch Management, Order Scheduling
Food Management, Built-in POS System
Deliveryman Management, Employee Management
Customer Management, Direct Chat
Analyze Report and Statistics
Task
The goal is to integrate an Internet Payment Gateway (SL) and SMS Gateway (SL) functionalities. Developed features such as: header banner custom link, adviews, multi currency & custom order shceduling date and time.
Strategy

Web & App feature improvements

Design

Artworks, UI improvements

Client

Sparrow

Software

Laravel Framework

Languages

HTML, CSS, PHP, AJAX, JQUERY, JAVASCRIPT

Integrations

OnePay IPG
Open Project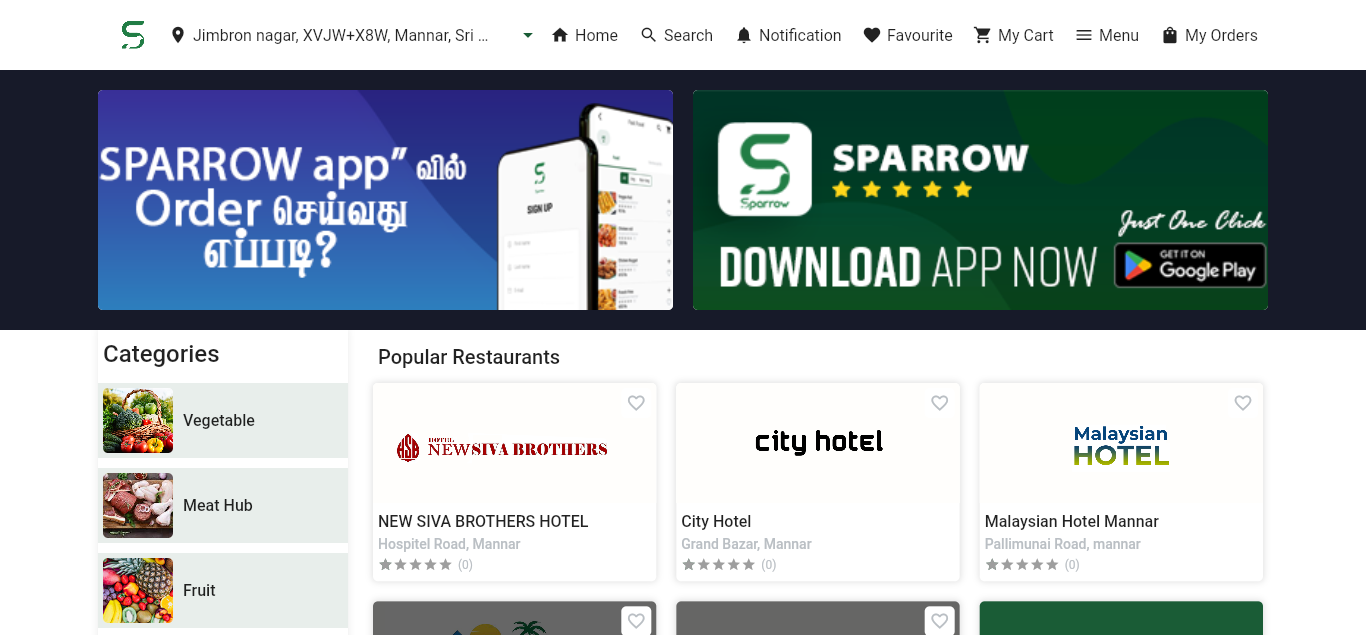 Let's Collaborate
Got a project?
We are a team of developers specializing in improving complicated systems and full-stack development solutions, dedicated to improve and create a distinctive and user-friendly features.